#RIDE4RANGERS – PROTECT AFRICA'S WILDLIFE
When times are tough – and indeed they are incredibly tough right now – our tourism industry really does pull together in the spirit of "Ubuntu" (community) to help those in dire need. All across Africa, lodge and hotel owners like us – many with little or no income themselves – are trying their best to ensure their staff are looked after – and that the local rural communities are getting food parcels to keep the wolves at bay.
A big problem though, is that for every tourist who goes on Africa safari, vital funds are ploughed not only into these local communities, but into conservation to help maintain our parks and protect the wildlife from poachers.
Park fees and community levies have now totally dried up during the Covid-19 pandemic and the knock-on effect we are seeing on the ground in Africa is nothing short of devastating!
Mother Africa needs to be protected so that there are still wildlife reserves left after this is all over.
With this in mind, Nkuringo Safaris and Nkuringo Bwindi Gorilla Lodge, are very proud to be part of an initiative called Ride For Rangers, joining hundreds of fellow tourism industry friends to raise money for Tusk Trust.
All funds raised will be shared across 60 different projects and conservation areas across Southern, East, Central and West Africa to support over 5000 rangers in their vital work. Incredibly, Tusk has also secured a donor who has offered to match-fund all the #Ride4Rangers monies raised for double the impact on the ground.
The #Ride4Rangers Challenge
To ride 30,000 km cumulatively – the equivalent of circumnavigating Africa. A number of our tourism friends will be physically cycling across the length of Great Britain from Land's End in Cornwall to John O'Groats in Scotland from 15th – 31st August 2020, which is 874 miles/ 1,407 km.
Join us to make a difference
As team in Nkuringo office, we are going to cycle around Entebbe with the Entebbe Bikers, Cathy, Jesca and Ethel in our office will lead this team.
ON the 29th August we will travel to Nkuringo, still with our Memory of Rafiki T-shirts, visiting with the Batwa community in Nkuringo, where we will be donating 5 sewing machines and 2 drums.
We would love if you would join us support Rangers via this JustGiving page
Even £5 or £10 would be a big help if we all work together! Your contribution will help purchase a GPS enabled camera to monitor wildlife, fund rangers' salaries to stave off poachers – and help build predator-proof livestock enclosures to stop conflict between communities and wildlife.
Who Can Help
You! Anyone. Everyone. Anywhere in the world. All you need is a concern / passion for Africa, its people and its wildlife! You chose how you can help – be it by signing up to ride a bike, a horse – or even doing it virtually.
Join us wherever you are in the World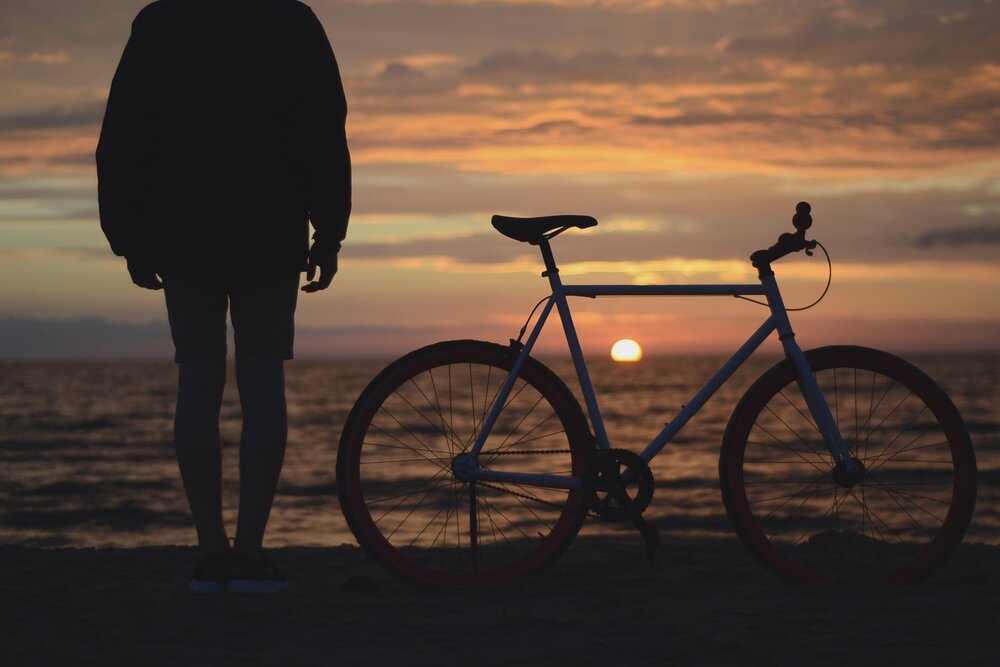 We are joining together globally to support Tusk and the overall initiative to protect vulnerable wildlife and safeguard communities.
Locally in Uganda, Join Nkuringo Team.
In Uganda, join the Nkuringo Team for a 5km ride around Entebbe and help us reach our joint #Ride4rangers 30,000km target. Show your interest by clicking the WhatsApp button at the bottom of this page.
Ask your colleagues, friends and family to join in. Either riding with you, or riding where they are. They in turn can do their own fundraising.
But if you can't physically get involved you can still make a real difference by donating and supporting someone who is!
Please donate what you can and share this with your friends on social platforms with the hashtag #Ride4Rangers.

The Spirit of Ubuntu will overcome. "I am, because you are"